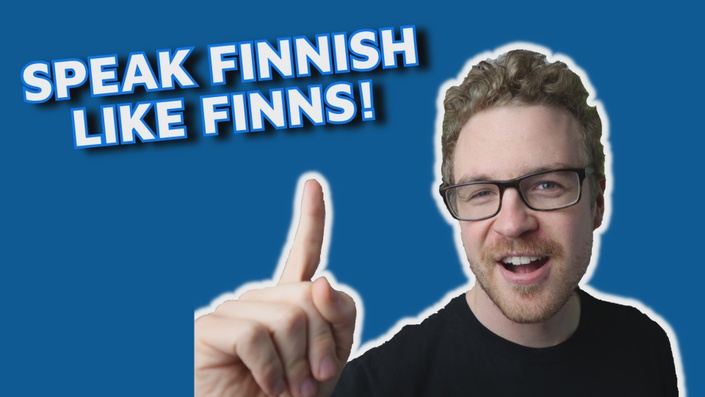 Basics of Spoken Finnish - Introduction
Get a JUMP START to your Finnish skills!
"I want to learn to speak Finnish like a Finn I don't know where to start."

"All the resources I have found are ok but they only teach standard Finnish, not spoken Finnish."
The Finnish grammar seems hard. How can I learn, make progress and have fun with the language?

The problem is that the classes & textbooks teach you Finnish and then you notice the Finns speak completely different language than the stuff you were taught?

Another challenge is that many resources end up teaching the grammar first which will scare most of the learners away before they even get started.
That is because in Finnish the spoken language used in everyday life is a bit different than the standard language and speaking the standard language does not sound very natural. And of course you want to speak like a real Finn right?
Then you've come to the right place as this course teaches you easy but fundamental stuff about spoken Finnish.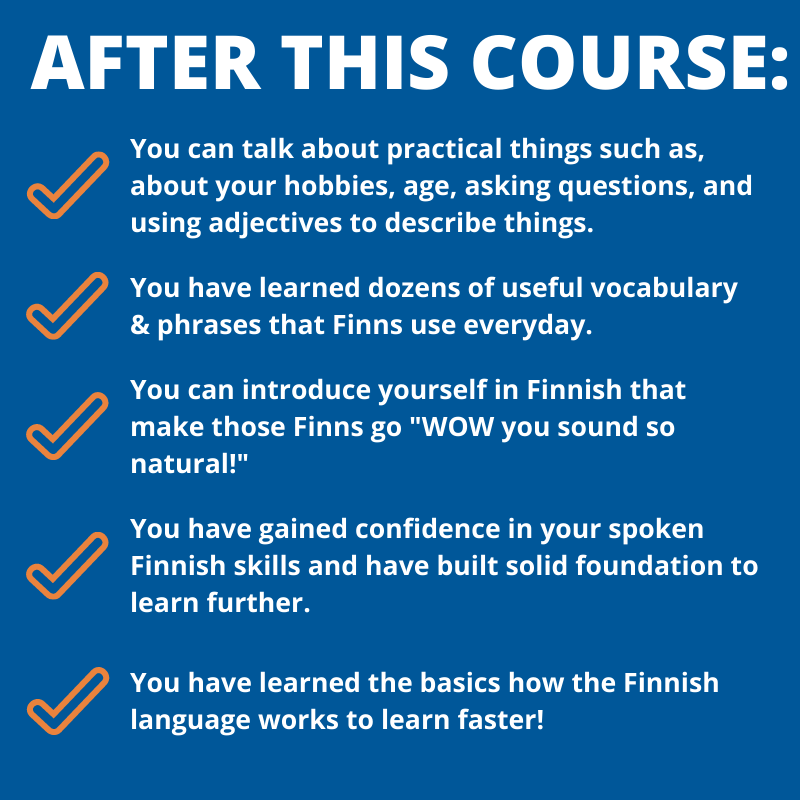 HERE ARE SOME COMMENTS ABOUT THE COURSE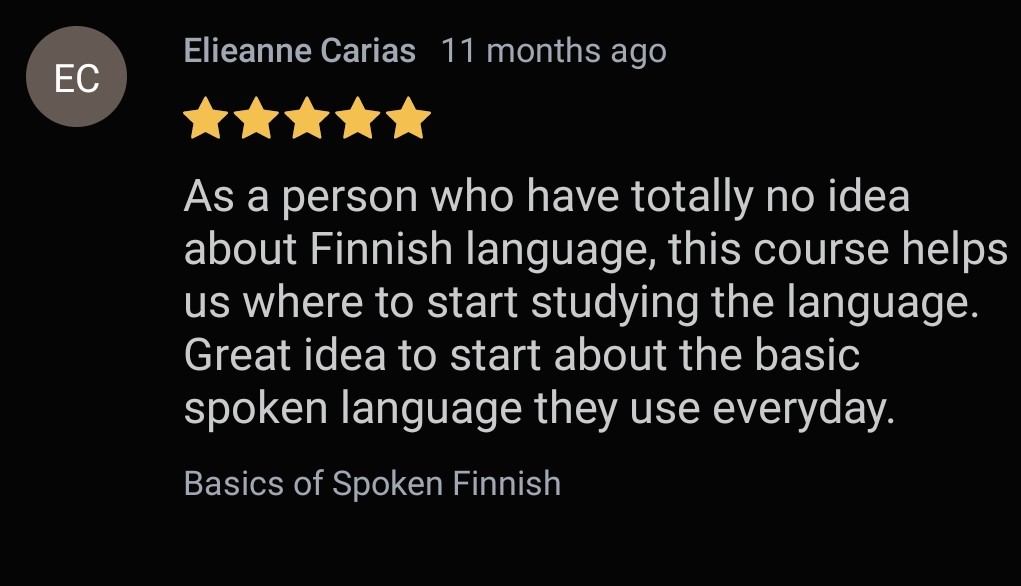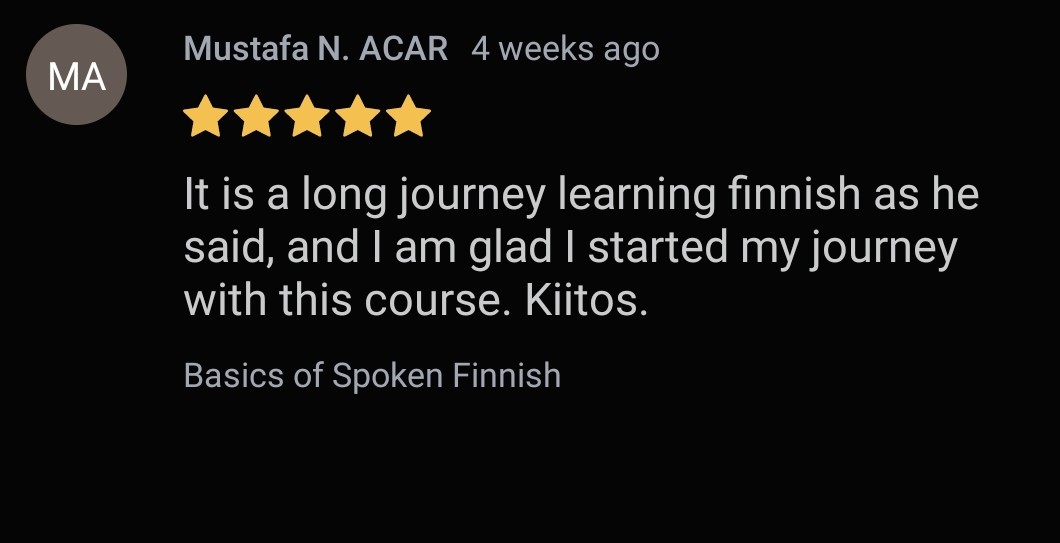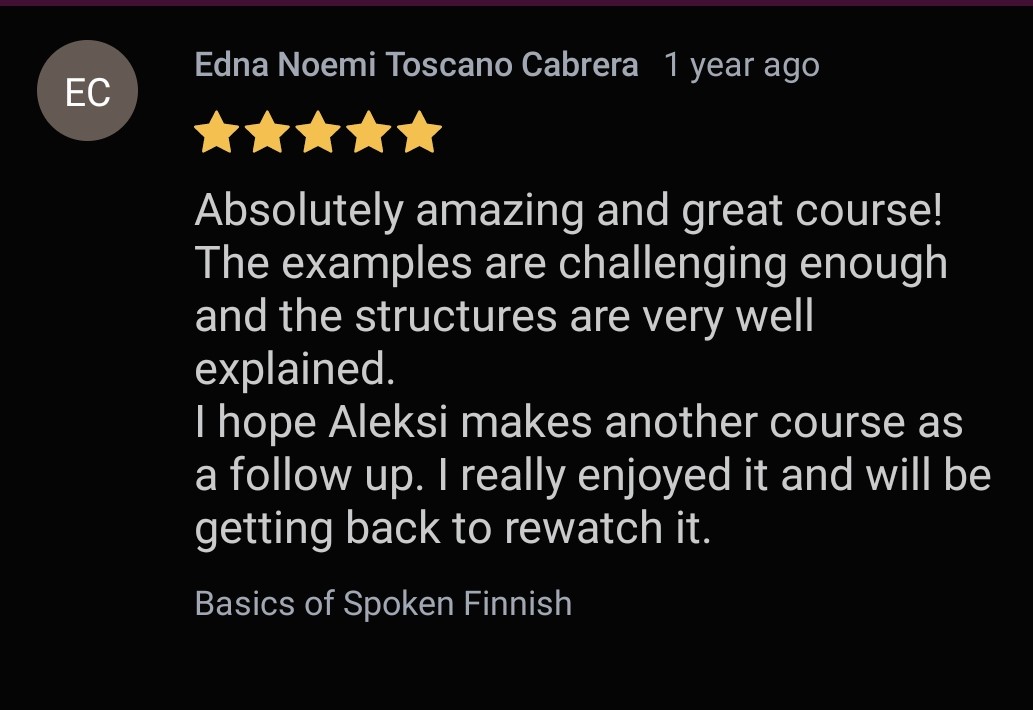 WHY LEARNING FINNISH SHOULD BE DISCOURAGING WHEN IT CAN BE FUN?
THIS COURSE IS PERFECT FOR:
✅ Learners who want a great start with learning Finnish
✅ Learners who already have learned the basics but haven't got into the spoken Finnish yet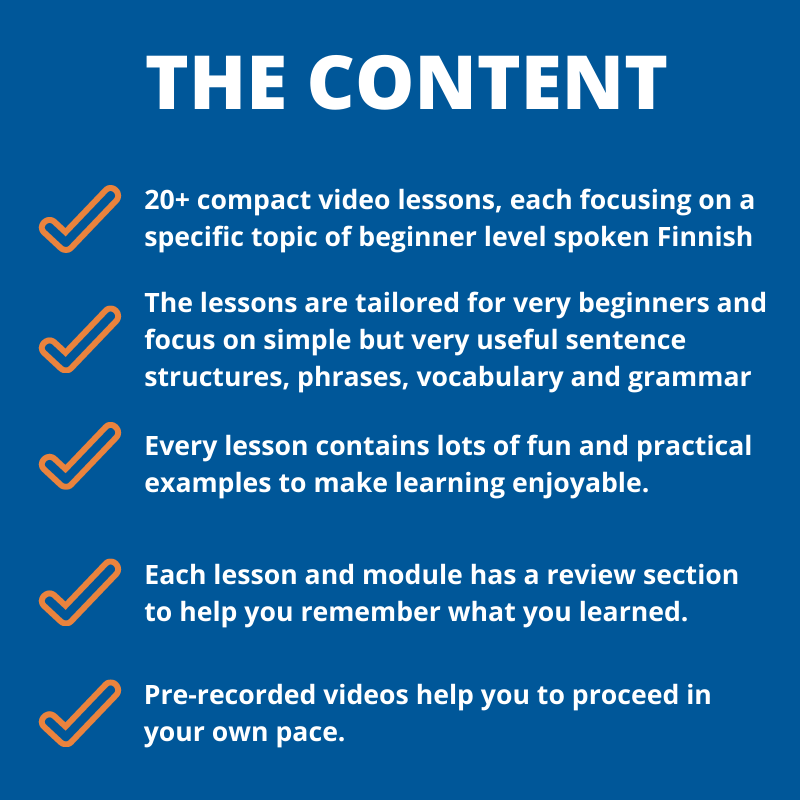 ---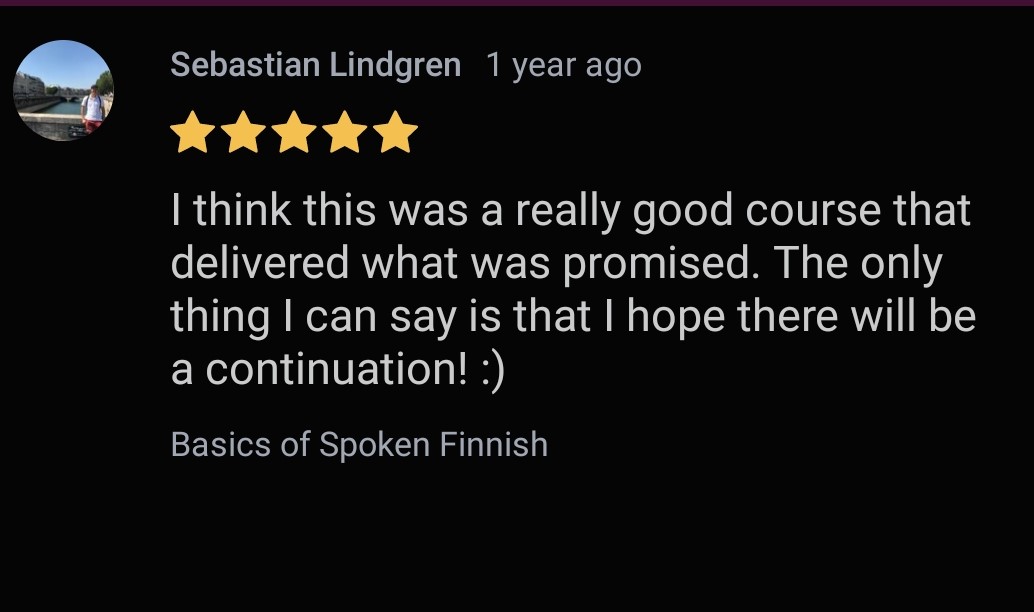 GO FROM ZERO TO TALKING ABOUT BASIC EVERYDAY THINGS IN SPOKEN FINNISH THAT MAKE FINNS GO "WOW YOU SPEAK JUST LIKE FINNS!"
WHY THE COURSE WILL HELP YOU
✅ I have spent the time and researched what you will need to learn in the very beginning your Finnish language journey
✅ Every lesson is created with practicality in mind. Everything you learn does not need understanding or learning of complex grammar.
✅ Every lesson focuses on practical sentence structures & vocabulary that Finns use every day.
✅ You don't have to waste time looking around the best resource because I have created it for you.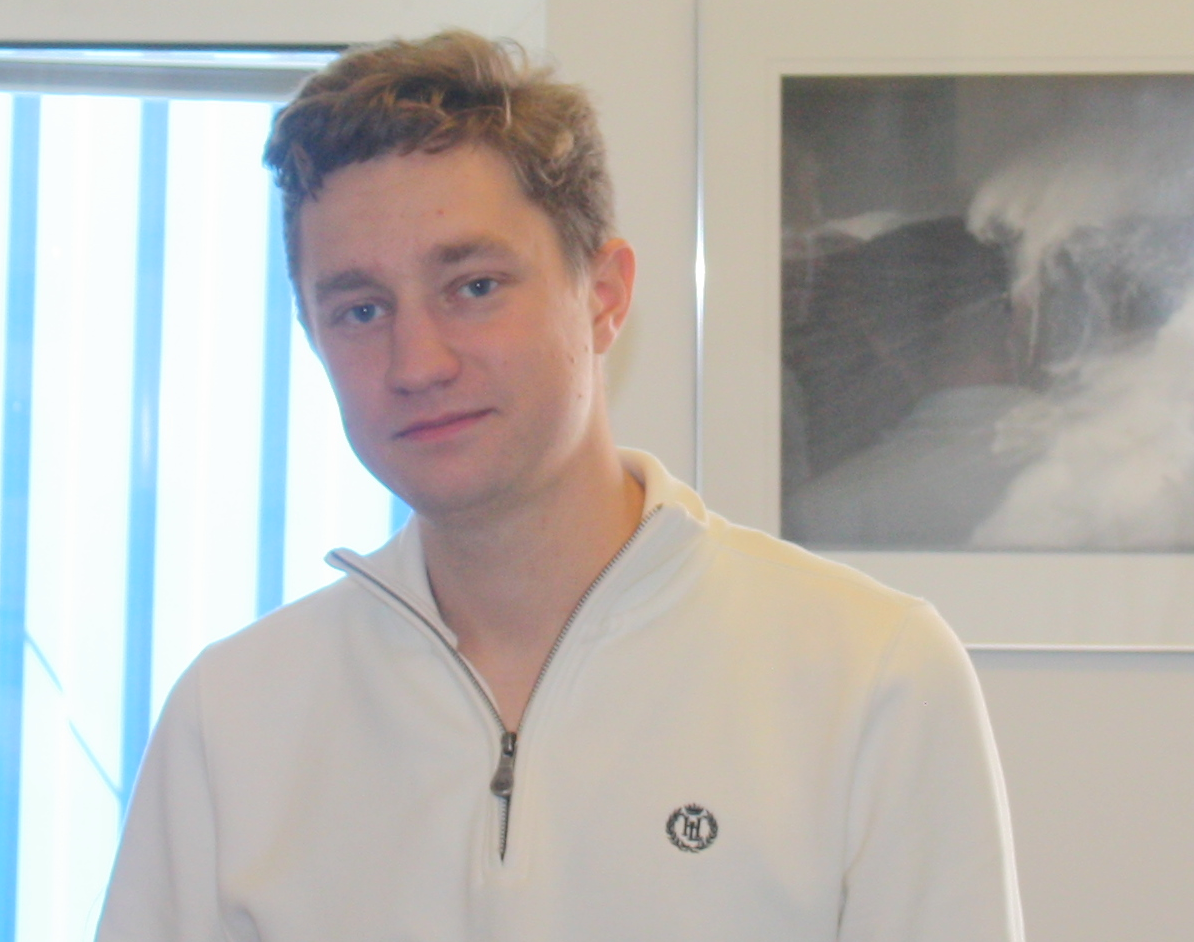 "Aleksi's two courses offer a great introduction to spoken Finnish even for complete beginners. You learn the most basic verbs, nouns and adjectives needed to have a simple everyday conversation in Finnish without too much focus on grammar and the whole case system. Aleksi is a great teacher and has sound linguistic and pedagogic skills, so you're in good hands during the course.
Christian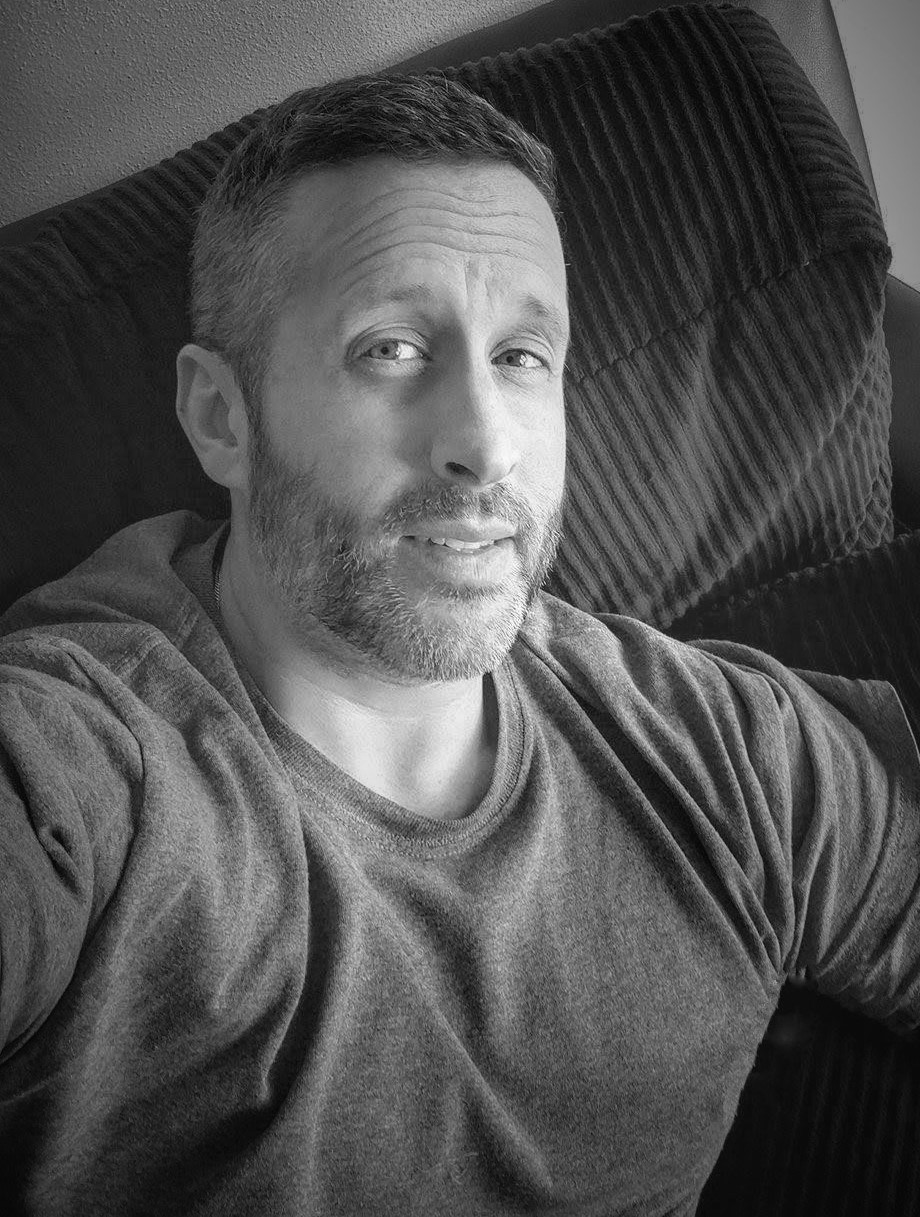 "I am really enjoying Aleksi's courses ("Speak Finnish Like a Boss" and "Basics of Spoken Finnish") and his YouTube videos.
I've been fascinated with the Finnish language for many years and I have finally decided to truly apply myself to becoming fluent in Finnish. Thanks to Aleksi, I now have a basis for conversing with Finnish speakers and the encouragement to continue my language learning journey."
Thomas
"This course is a very nice addition to my traditional course of Finnish. I have been learning kirjakieli so far, and didn't know much about the spoken variation. It is amazing how some basic information helps, at least at my level. I definitely recommend this course! :)"
- Martyna -
Great course! Nice to have a course about spoken finnish. I really enjoyed it and I am looking forward to new - modules :-).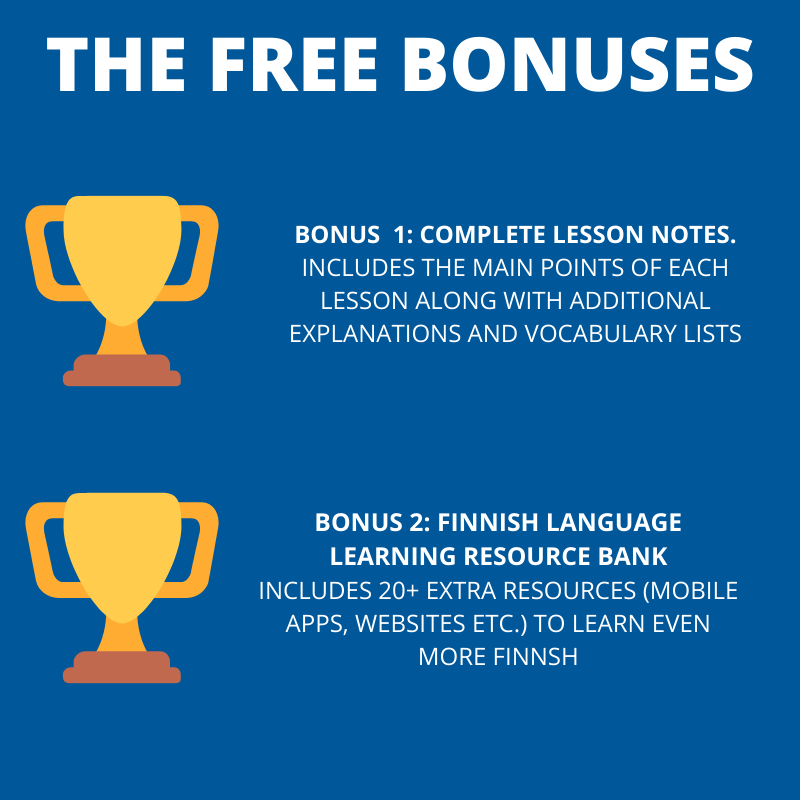 Your Instructor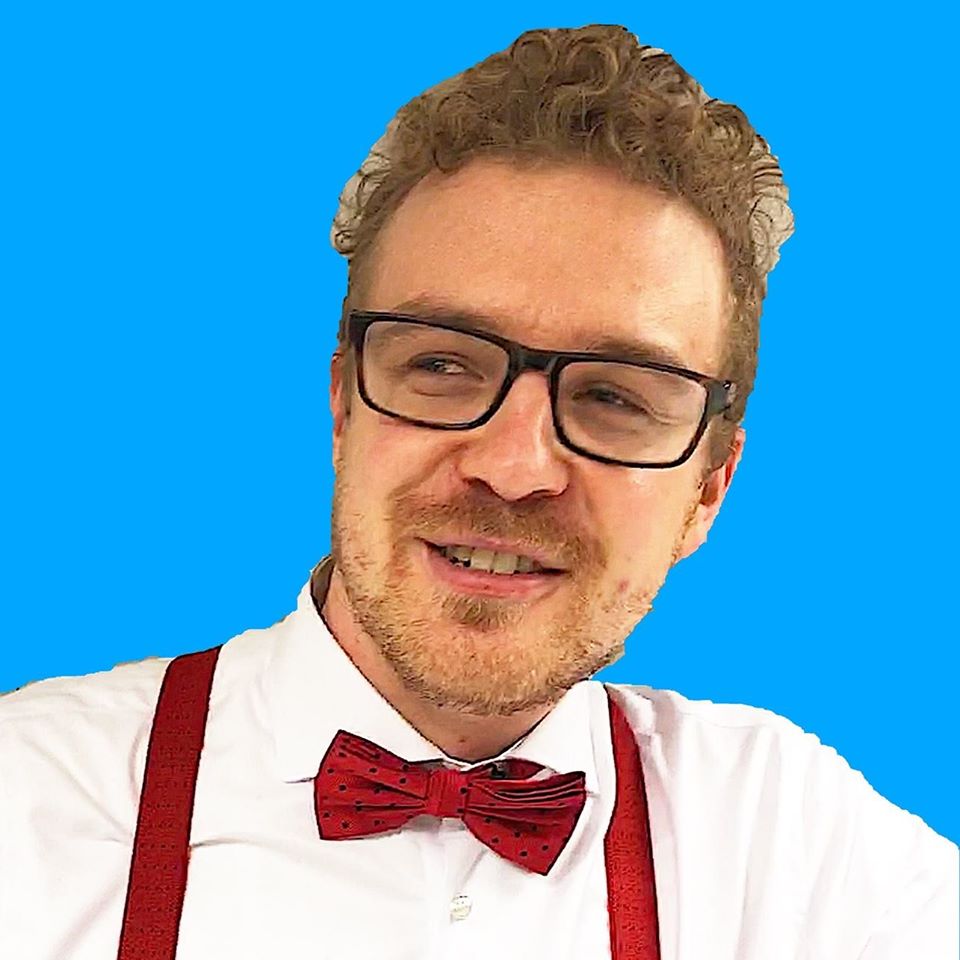 Moro!
I'm Aleksi, M. Sc in tech and the Finnish dude behind the YouTube channel Aleksi Himself - Videos about Finland, which is the #1 YouTube channel about Finnish Language, Lifestyle and Culture. My goal is to teach you cool stuff about Finland in practical yet entertaining way. The YouTube channel has more than 3 million views and more than 30 000 subscribers.
I love helping out people learning about Finland and Finnishness. I have learned four foreign languages and how to learn a language effectively while having fun at it! I want to pass this way to learn & mentality over to you while you are learning Finnish so you can have fun while making progress without getting stuck at the complex grammar.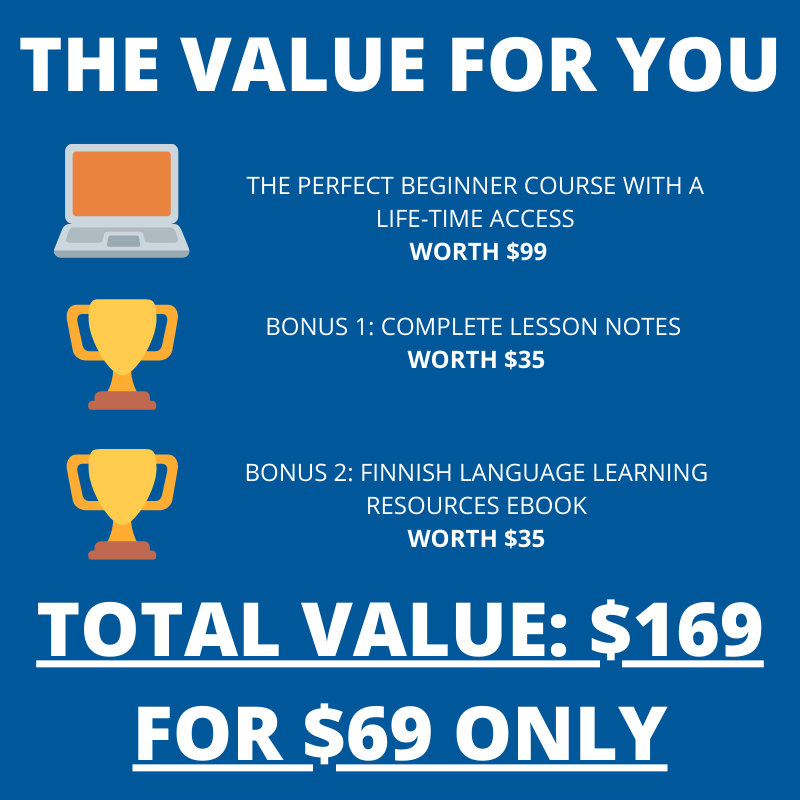 Frequently Asked Questions
How long do I have access to the course?
You will have a lifetime access to the course after you've bought it.
Is this a monthly payment?
No it's not. It's a one-time fee and you will get a lifetime access with it. Talk about a good deal for you!.
Who is this course aimed for?
This course is perfect for very beginners and for people who have already learned some basics. I especially recommed this course anyone who hasn't got into the spoken Finnish yet.

Why should I pay for this course? Can't I just use the free resources to learn?
Of course you can and you should too. However, I have taken my time to gather all the necessary, useful and practical things and wrapped them up into this course. You don't have to spend time looking around and wondering whether it will be useful. I have done it for you.

What if this course sucks?
I bet this course will be helpful to your Finnish skills. However, if you still disagree, I have a 30 day money back guarantee. If you ask for a refund within 30 days, you'll get your money back. No questions asked.

In what currency do I have to pay? I don't have dollars in bank account.
No worries. The course price is in US dollars but you can easily pay with your credit/debit card or PayPal. They will do the currency conversion for you.
How much are the taxes?
If you are inside and European Union (EU) country, the checkout will automatically identify if and how much you need to pay taxes. If you are buying the course outside of EU, you will get it tax free.